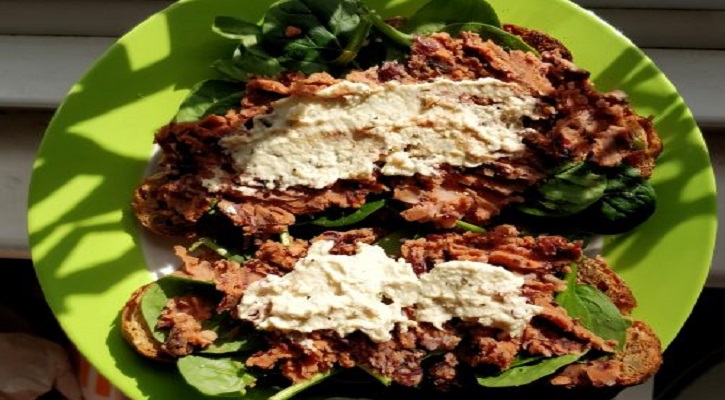 Kidney Beans Sandwich with Cottage Cheese Recipe
Womenscorner Desk
October 22, 2020
Ingredients :
- 1 cup red kidney beans
- 4 bread slices
- 1 handful coriander leaves
- water as required
- 1 tablespoon garlic paste
- 1 cup cottage cheese
- 1 tablespoon virgin olive oil
- 4 green chilli
Read More : Recharge Your Skin On The Weekends!
- 3 teaspoon butter
- salt as required
Method : To prepare this delicious sandwich recipe, start by taking a deep-bottomed pan over medium flame and pouring water in it. Add the overnight soaked kidney beans then boil them till they turn a touch soft. Then, take the green chilies and coriander leaves and finely chop them. In a bowl, grate the pot cheese and keep aside. Now put a good pan over medium flame and add oil in it. When the oil is hot enough, add within the boiled kidney beans along side the garlic paste and chopped chilli. Saute them together then season with salt. Transfer this mixture to a bowl and keep aside.
Next, within the same pan, add butter and toast the bread slices. Transfer them to a plate and spread a layer of the grated pot cheese . Top this with the sauteed kidney beans and garnish with coriander leaves. Transfer this to a serving plate to enjoy as an open-face sandwich , or place another bread slice on top to enjoy it as a closed sandwich.
Read More : Egg, Aloe-Vera and Olive Oil Mask For Hair Growth